Series of concept frames for a pitch on a realworld in-car display.
BTS
Illustrator was my main design tool for this project, normally When I designed for a film or TV; I would go about creating an asset library of UI elements in Illustrator and then them into After Effects & Photoshop to iterate on compositions and layouts. However since this was a real product I was designing for and not a fictitious piece of tech, I had to go about designing the interface in an iterative way based on client feedback, this process meant my design elements were in constant flux and so I decided that the most effective way to do this was to keep everything inside Ai.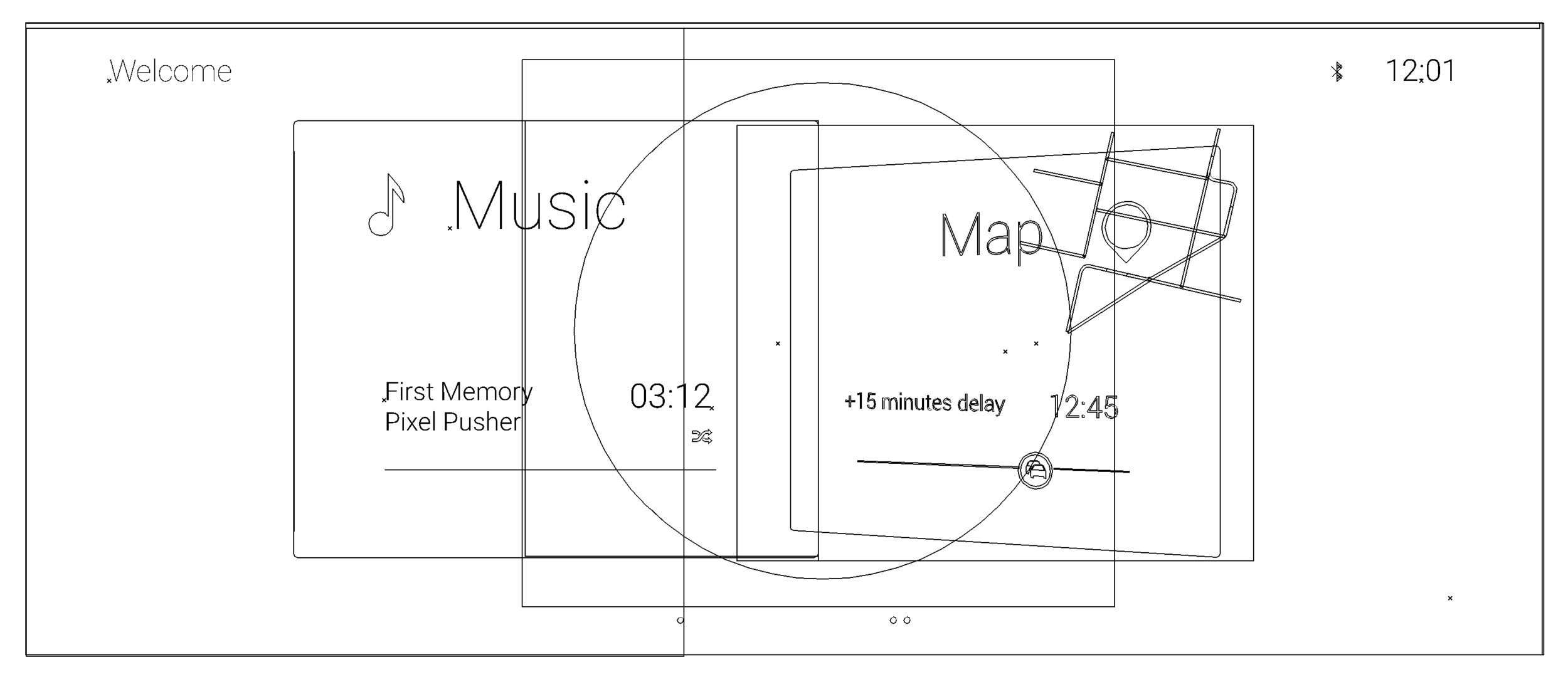 Below youll see the screenshots of my project file and my iterative process which goes something like this: first I develop an element, then copy it and iterate on it, making some changes and then trying those out in the context of the active dashboard artboards. When something is successful I simply make a note of it and create a new artboard to develop other elements. In the end I'm left with a LOT of elements scattered around and many variants of my design, giving myself and the client many options within a well established style and look.
Many thanks to John LePore and the team at Perception in NYC for the opportunity <3